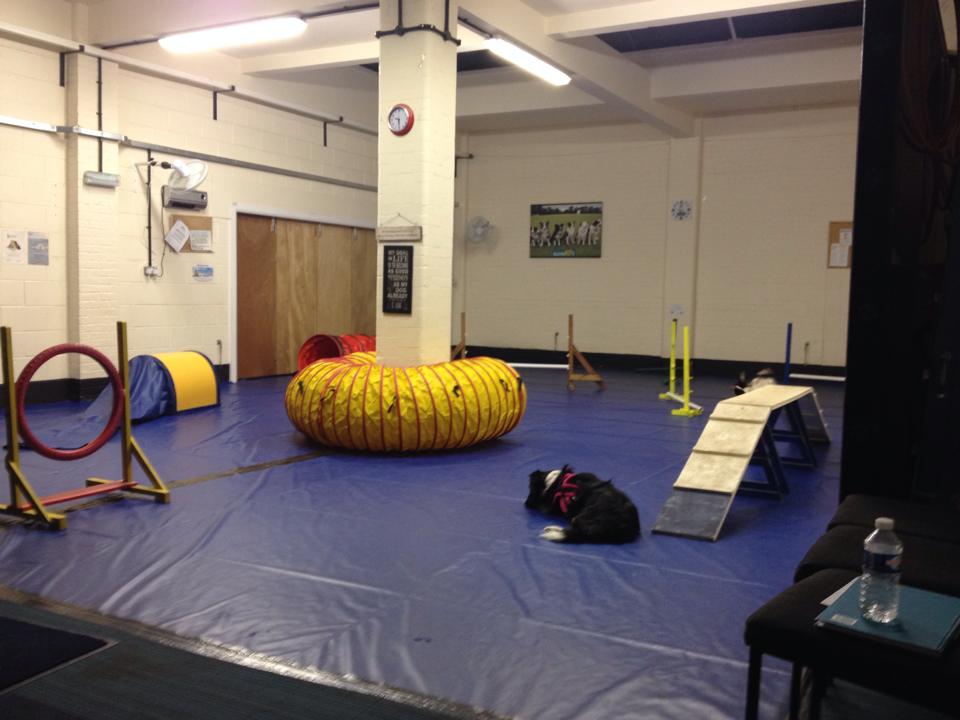 Here is a list of all the classes that are currently being held at Klever K9s. If you are interested in any classes please contact us, but please beware that we do limit our class numbers so some classes may be full.
We will do our absolute best to find the right class for you and your dog.
Type of Classes
Puppy Obedience: for any new puppies or young dogs which have not been training before.
Advance Puppy Obedience: for puppies which are progressing towards Kennel Club Awards, and are progressing out of a puppy class.
Adult Obedience: For adult dogs which have had no training or are dogs with good understanding of basic commands.
Advance Adult Obedience: For adult dogs which have been in training for a period of time.
Fun Agility: For dogs which dont intend on competing in the sport but both dog and handler enjoy it.
Precompetitive Agility: For dogs and handlers which may consider competing. Dogs to have a good understanding of equipment.
MONDAY
5 – 6pm

Puppy Obedience

6 – 7pm

Advanced Puppy Obedience

7 – 8pm

Advanced Adult Obedience

8 – 9pm

Advanced Puppy Obedience
11 – 12pm

Advanced Puppy Obedience

12 – 1pm

Puppy Obedience

5 – 6pm

Puppy Obedience

6 – 7pm

Advanced Adult Obedience

7 – 8pm

Advanced Adult Obedience

8 – 9pm

Heelwork to Music
TUESDAY
10 – 11am

Advanced Adult Obedience

5 – 6pm

Puppy Obedience

6 – 7pm

Advanced Adult Obedience

7 – 8pm

Advanced Adult Obedience

8 – 9pm

Puppy Obedience
10 – 11am

Adult Obedience

11.30 – 12-30pm

Fun Agility

5 – 6pm

Kids Club

7 – 8pm

Pre-competitive Agility

8 – 9pm

Advanced Puppy Obedience
WEDNESDAY
6 – 7pm

Adult Obedience

7 – 8pm

Adult Obedience

8 – 9pm

Adult Obedience
10 – 11am

Alternative Weeks Adult Obedience/Fun Agility

11 – 12pm

Alternative Weeks Advanced Adult Obedience/Pre-competitive Agility

12 – 1pm

Pre-competitive Agility

6 – 7pm

Advanced Puppy Obedience

7 – 8pm

Alternative Weeks Advanced Adult Obedience/ Pre-competitive Agility

8 – 9pm

Fun Agility
THURSDAY
5 – 6pm

Puppy Obedience

6 – 7pm

Alternative Weeks Advanced Adult Obedience/ Pre-competitive Agility

7 – 8pm

Alternative Weeks Advanced Adult Obedience/ Pre-competitive Agility

8 – 9pm

Puppy Obedience
6 – 7pm

Advanced Adult Obedience

7 – 8pm

Advanced Adult Obedience

8 – 9pm

Advanced Heelwork to music
******NEW VENUE EAST HALTON VILLAGE HALL (DN40 3NS)******

6 – 7pm

Adult Obedience

7 – 8pm

Puppy Obedience
FRIDAY
6 – 7pm

Adult Obedience/Fun Agility

7 – 8pm

Adult Obedience
5 – 6pm

Adult Obedience

6 – 7pm

Adult Obedience/Fun Agility

7 – 8pm

Fun Agility
SATURDAY
9 – 10am

Advanced Puppy Obedience

10 – 11am

Adult Obedience

11 – 12pm

Puppy Obedience

2 - 3pm

Puppy Obedience

Michelle
9 – 10am

Puppy Obedience

10 – 11am

Adult Obedience

11 – 12pm

Advanced Adult Obedience

12 – 1pm

Advanced Adult Obedience

1 – 2pm

Advanced Puppy Obedience

2 – 3pm

Fun Agility every other week
SUNDAY
6 – 7pm

Ringcraft (not every week)